Are you looking for in-home dog training services in the Lehigh Valley, PA? Our staff will meet with you in your home, at your convenience, to teach you how to use positive reinforcement and click training with your dog. Service area includes Allentown and Bethlehem.
Are leash manners the main issue you're having with your dog? If so, our trainer can come to your home and teach your dog how to walk nicely with you.
There is much debate over what training style is most appropriate for working with dogs. "Balanced," "traditional," "reward-based." If you want to take the guess work out of finding the best trainer for you in the Lehigh Valley then you can start with us. We offer only evidence-based, positive reinforcement training.
Educanine Training Services is one of the few canine Reiki practitioners in the Lehigh Valley. Reiki offers amazing healing and calming benefits for your pet.
Education. Cooperation. Admiration.
Educanine Training Services was created to offer residents of the Lehigh Valley and their pets the latest evidence-based dog training services. Using positive reinforcement and clicker training techniques, our trainers teach you the skills to create a relationship of mutual respect with your canine friend for years to come.
Our Service Area
Our service area is broad! We are available for all of your dog training needs in Lehigh and Northampton Counties, including Allentown, Bethlehem, and Easton.  Anyone located beyond 20 miles of area code 18104 will be assessed an additional mileage fee of $1/mi.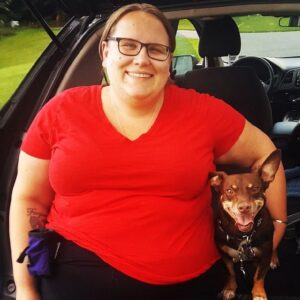 Next Steps...
If you're ready to start your journey to a better behaved dog  email us now!