EFFECTIVE DOG TRAINING FOR LEHIGH VALLEY DOG OWNERS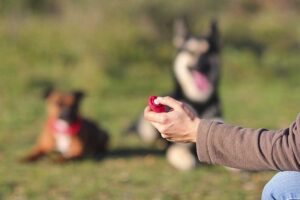 More than being effective, Educanine uses a modern, science-based approach to dog training that is fun for you & your dog. Through the use of positive reinforcement training techniques, we help dog owners in the Lehigh Valley area create confident, well-mannered dogs who behave because they want to & know how, not out of fear of punishment.
Meet Your Certified Dog Trainer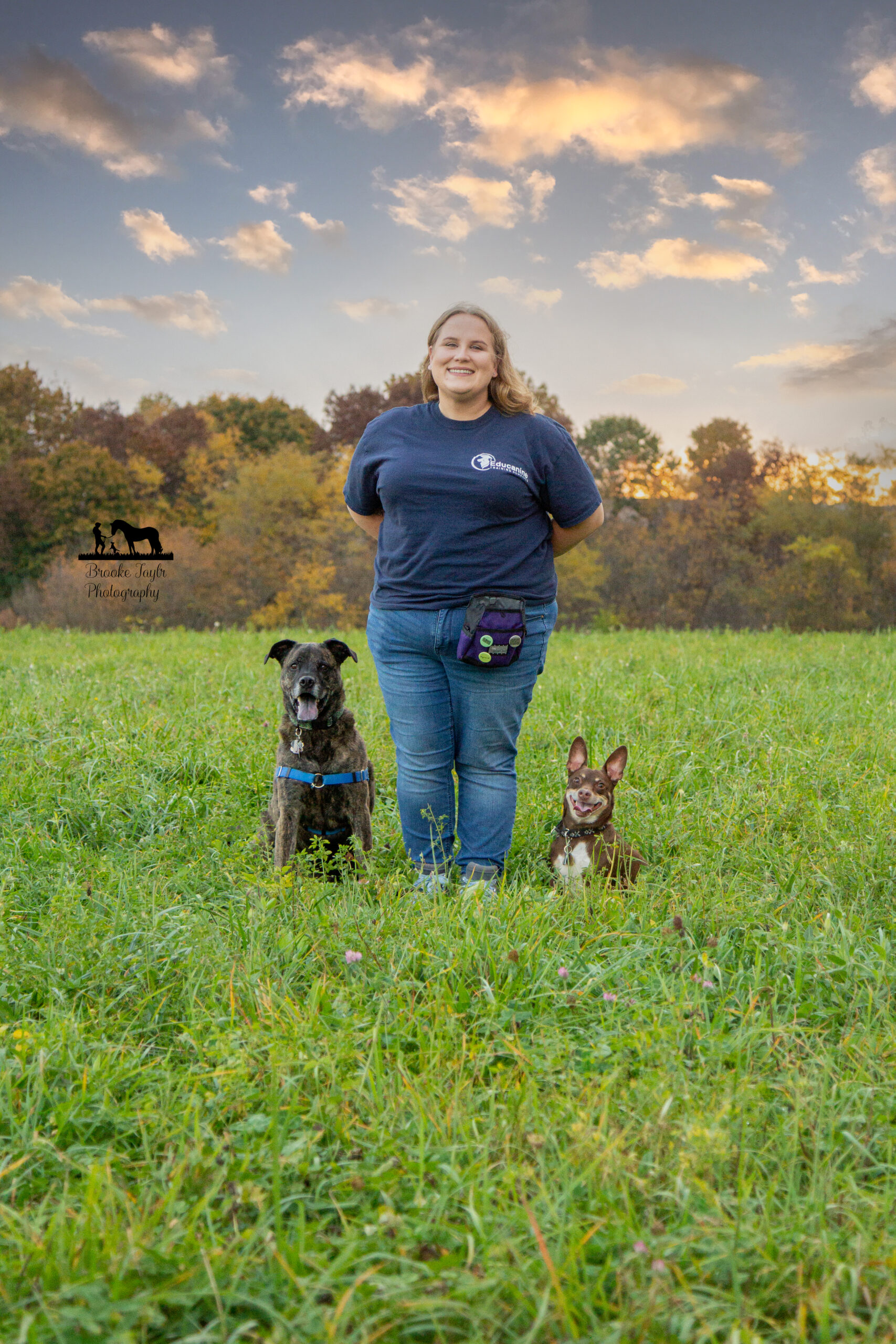 Kailly Muthard, CPDT-KA
Certified through the Certification Council for Professional Dog Trainers & a graduate of the Karen Pryor Academy for Training & Behavior, Kailly Muthard has been helping Allentown dog owners achieve well-mannered & confident dogs since 2013. Kailly is also recognized as an AKC STAR Puppy & Canine Good Citizen evaluator where she regularly helps dog owners prepare for & pass their dog's Canine Good Citizenship & STAR Puppy tests. Before jumping into the world of dogs, Kailly received her Master's Desgree in Social Work from Bryn Mawr College.
"Since getting my first dog as an adult in 2012 and working to train him and address his behavioral issues, I have been fascinated with how canines learn. I decided to pursue dog training as a career after spending years taking training classes with my own dogs and seeing how much fun we both had doing it. There is such gratification when you see the 'Ah-ha!' moment on your dog's face when he just gets it. It's like you both learn to speak a new language. I now want to bring that knowledge and joy to others while they work with their own dogs."
Kailly's goal is to be an ambassador for clicker training and to reach those who are struggling to see lasting behavior change in their dogs. Kailly hopes that others will experience, through her instruction, an improved appreciation and understanding of their pet's learning abilities and, of course, have fun doing it!
Our staff is ready to assist you and your dog in meeting your training goals, improving your relationship and garnering mutual admiration.
INSURED • BONDED • Pet Tech CPR and First Aid Certified
Allentown Dog Training Service Area
Educanine Training Services offers certified private dog training in your home. We are available for all of your dog training needs in Lehigh and parts of Northampton, Carbon and Schuylkill counties, Allentown, Bethlehem, Lehighton and surrounding townships and communities.
Clients located beyond 20 miles of zip code 18104 will be assessed an additional mileage fee of $1/mi.
Ready to work with Kailly?
If you're ready to start your journey to a better behaved dog email us now!